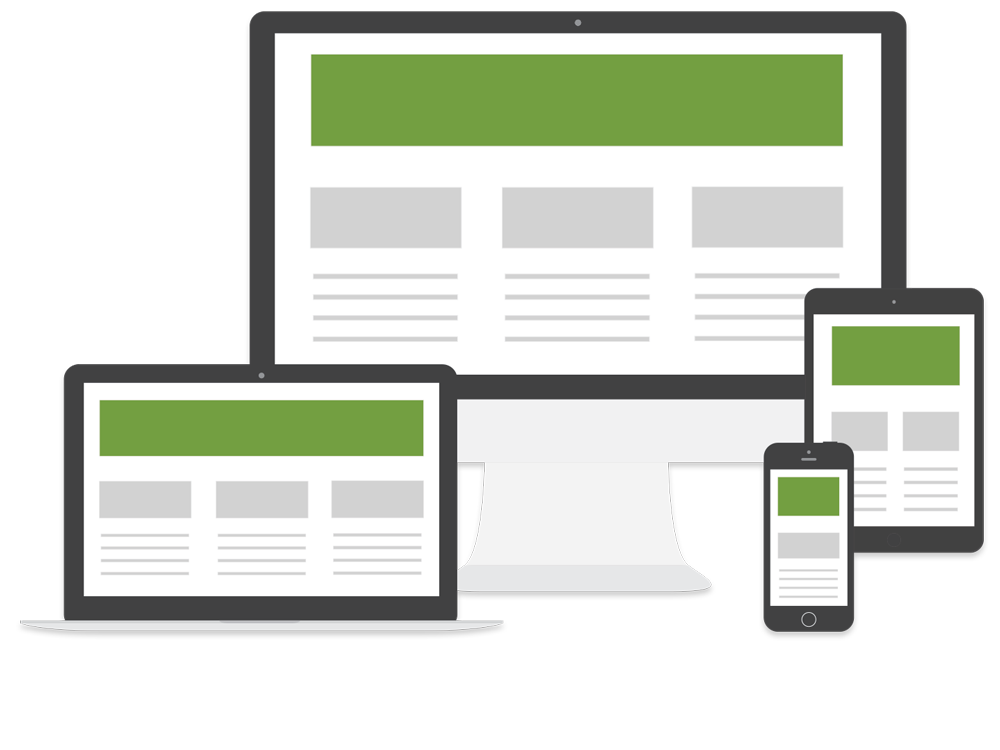 Your website is often your brand's first impression. We are truly excited to make that impression the best it can be.  We create powerful, responsive and beautiful WordPress websites that reflect your brand, articulate your message and get people to take action. Designing websites is truly our passion. Our custom websites are elegantly designed and are as attractive as they are functional, informative and user friendly. We know what users are looking for in a website. We will provide a design that attracts visitors and convert them into customers.
We Create Websites and E-shops That Are
Responsible
We build responsive websites that auto adapt to any device screens.
Beautiful
Created to reflect and amplify your brand style and impress your users.
Uniquely Designed
The websites we produce are clean and fresh, each uniquely designed.
Fast
Slow websites mean fewer visitors and unhappy users. Get a fast site from us.
SEO Friendly
Designed with search ability in mind so that users can find you.
Easy To Customize
Website from us are very easy to edit and customize for clietns.

Powerful
Built on WordPress for it's full array of functionality and features.
Secure
Automatic updates and security features to keep your site safe.
Why We Consider WordPress As Best For Creating Websites?
The Walt Disney, Mercedes-Benz, Sony Music, Usain Bolt, CNN, Boeing and TechCrunch are all using the WordPress platform. When using WordPress, you'll be in good company! In fact, this website you're looking at now is done in WordPress. WordPress is used by 23.4% of all known websites on the net and holds 60.6% market share of the content management system used. This is an important consideration for long term planning. Which applications will be supported 3 years from now? How easy will it be to find support for your CMS down the road? Diagram from W3techs.com shows the percentages of websites using various content management systems.
1. Inital conversation
A brief conversation via phone, social media or email is all it typically takes to determine if we're a good fit for each other.
2. Information Gathering & Analysis
We talk with you to understand your goals and needs. Topics of discussion include content, graphics, colors, themes, and hosting.
3. Estimate
We review your information get you an estimated number of hours required to complete this project within 1 or 2 business days.
4. Design / Development
After determining a final color scheme, layout, and user flow, we implement all of these into a design. We build your WordPress site on our development server.
5. Revisions
We receive your feedback and make revisions until you are 100% satisfied with our results. We do not limit your number of revisions.
6. Testing
At this point, the website is almost complete. All of the features and custom development will be tested across many different browsers and environments. Bugs will be caught and worked out.
7. Site Launch
After successful testing, revisions and payment the final website is transfered to your hosting from our development server.
8. Post Launch
To keep your website like new, we recommend scheduled  maintenance that contains WordPress, plugins and theme updates, security checks, performance optimization or website recovery.